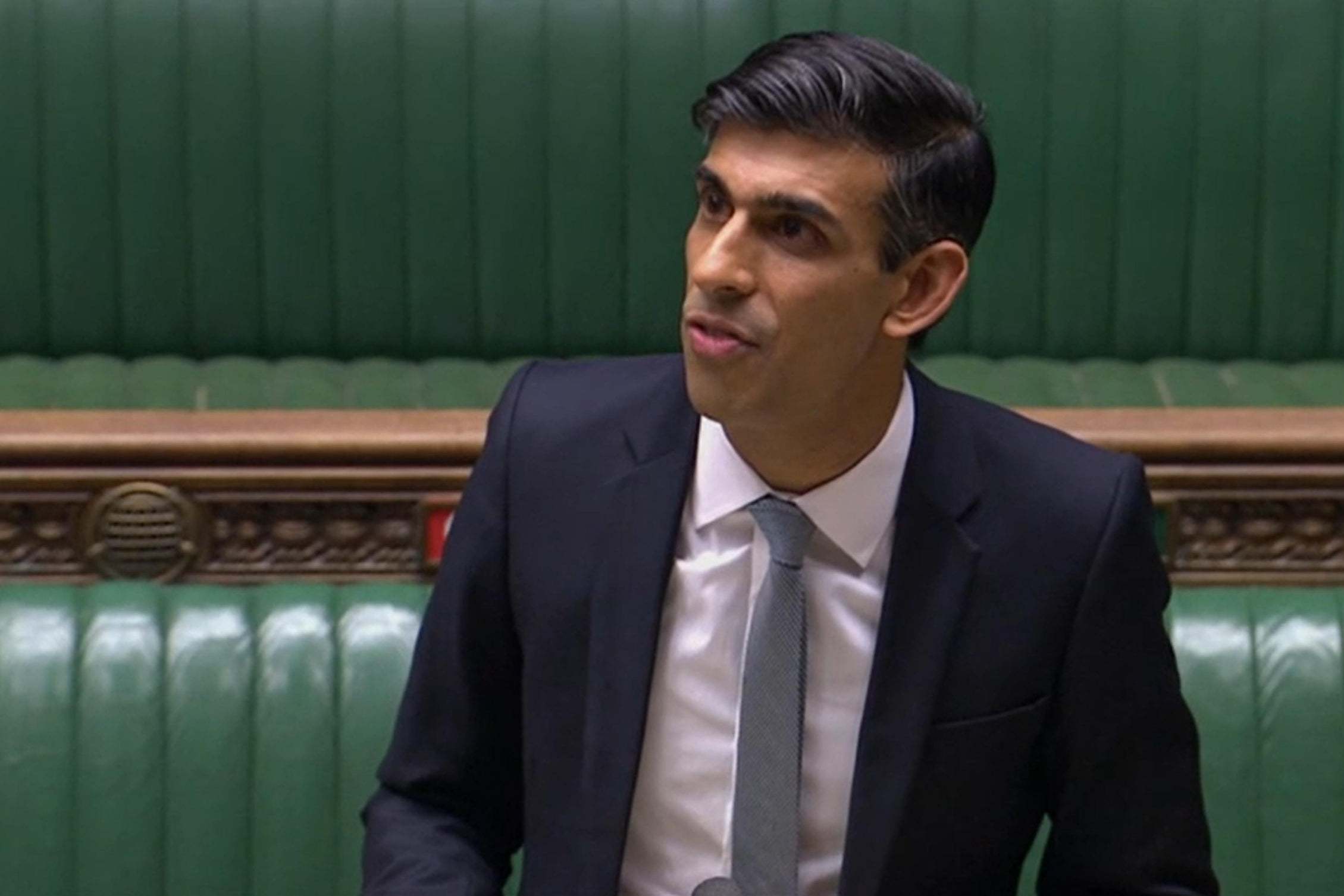 We'll come on to Rishi Sunak's summer economic update in a moment but first, some personal news.
I've had a good run of it in journalism but I'm not getting any younger, and I have decided that now is the time to follow my dream of becoming a loft insulator.
Download the new Independent Premium app
Sharing the full story, not just the headlines
I set up my own loft insulation company yesterday, and have already furloughed myself and all my employees, so the chancellor is paying my entire wage bill. The next stage will be to recruit hundreds of young, enthusiastic loft insulators, all of whom will have their wages paid by Sunak directly.
For the next month or so, times will be tough, so I will only be eating at all you can eat buffet restaurants between Monday and Wednesday, which Sunak will pay for.
Then, in September, when every home in the country is given £5,000 of Sunak's money to spend on loft insulation, I will un-furlough myself and all my workers, claiming £1,000 from Sunak per person, and from then I expect Sunak's money to really start rolling in.
By the end of the year, I hope to have accrued at least half a million in profit, which I will spend on a brand new house, with the stamp duty covered by Sunak.
This, it turns out, is the way out of the coronavirus crisis. I encourage you all to do the same. Napoleon almost had it right. We are, it turns out, a nation of loft insulators. There is only one slight flaw in the above. It's not actually Sunak's money. It's mine, yours, and absolutely everybody else's. But let's not worry about that, eh?
Before the chancellor began his "summer economic update", the great sequoia "General Sherman" tree in northern California was thought to be the largest single living thing on earth. It has now been dwarfed by Sunak's magic money tree.
It is an infestation whole orders of magnitude larger than have ever been known before. Even its tiny offshoots are larger than any magic money tree that has ever gone before. Gifts of £9bn for companies generous enough to start paying their own workers' wages again. And £0.5bn worth of half-price meals for anyone who eats in a restaurant on selected days in August. It's best to think of this one as a government issue Tastecard, and definitely best not to read the terms and conditions, where it clearly states: "The UK has the highest per capita coronavirus death toll in the world. Eating in restaurants can kill. Dine at your own risk."
The incredible spending commitments also dwarfed the real news, which is that the government has actually stumbled upon a cure for coronavirus. Government scientists have been studying Sunak carefully, trying to work out how he has managed to make himself immune from the appalling career damage it has inflicted on absolutely everybody else who's gone anywhere near it.
They are now recruiting volunteers to take part in a clinical trial, in which patients will spend unimaginable amounts of other people's money which they don't have, then make them pay it all back over several decades, hopefully on low enough rates of interest that they don't really notice their own impoverishment. If, at the end of it, they are shown to have developed immunity to the worst reputational impacts of the disease as suffered by Matt Hancock, Alok Sharma, Gavin Williamson and absolutely everybody else, the treatment could be rolled out nationwide.
All you will then need to do to stop this terrible illness is spend huge amounts of money you haven't got on things you don't exactly need. Ideally on loft insulation.
---