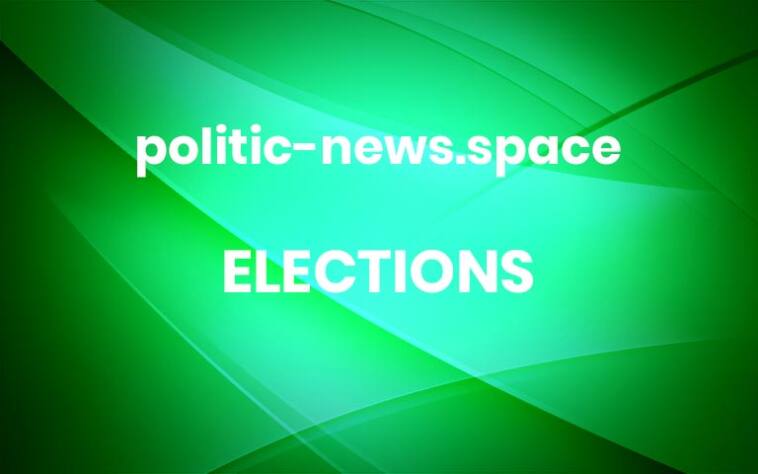 Key events
Show
11.13am EDT
11:13
CDC to recommend vaccinated people wear masks indoors – sometimes
10.15am EDT
10:15
'This is how I'm going to die': USCP officer recounts January 6
9.56am EDT
09:56
Committee must uncover what happened at the White House on January 6, Cheney says
9.48am EDT
09:48
Thompson plays graphic footage of insurrection in opening statement
9.32am EDT
09:32
January 6 select committee begins first hearing
9.13am EDT
09:13
January 6 select committee to hold first hearing
Live feed
Show
11.21am EDT
11:21
Thompson is using his questions to hit key emotional points in the testimony of the four officers. Such committee hearings are about TV too, remember – which is why Donald Trump may be unhappy that thanks to Kevin McCarthy's choice to withdraw Republicans from the panel, he has no defenders here, beaming to screens around the country.
Officer Dunn is asked about his experience enduring racist abuse, seeing Confederate flags among the rioters and other such issues.
"It's so overwhelming and disappointing and disheartening," he says, that America contains people who would "attack you because of the colour of your skin".
"My blood is red, I'm an American citizen, I'm a police officer and a peace officer," he says. "I'm here to defend everybody."
Liz Cheney, Republican of Wyoming and pariah in her own party, is next up. She asks Sgt Gonell about Trump's claims that the crowd was full of "loving" people. He is not impressed.
"I'm still recovering from those hugs and kisses," Gonell says, adding: "If that was hugs and kisses I wish you all go to his house and do the same to him."
"All of them were telling us Trump sent us," Gonell adds, dismissing Trump's claim leftwing demonstrators or the FBI were behind the riot.
Officer Fanone is next to receive a question from Cheney. "The politics of that day didn't play into my response at all," he says.
Officer Hodges is asked to describe his experience in seeing protesters in military and tactical gear at the Capitol. Cheney asks Officer Dunn about what police expected on 6 January. "A couple arrests, name-calling, unfriendly people," he says – but not close to what actually happened.
11.13am EDT
11:13
CDC to recommend vaccinated people wear masks indoors – sometimes
The Washington Post reports that the federal Centers for Disease Control and Prevention (CDC) will this afternoon recommend that vaccinated people wear masks indoors in certain circumstances. The paper, which tends to turn out to be reasonably well connected in the capital, says the announcement is coming at 3pm ET.
The CDC will revise guidance issued on 13 May, which said vaccinated individuals did not need to wear masks indoors.
As is the way of things, the administration's view on whether mask advisories or mandates might return, as with the question of whether vaccinations should be made mandatory in any circumstances, has been a little opaque. But as press secretary Jen Psaki said yesterday, Joe Biden regards his scientific and medical advisers as his "North Star" on such matters, so here we are. Or will be, when the announcement comes later.
The highly infectious Delta variant of the coronavirus has fuelled steep rises in case numbers, particularly among unvaccinated Americans and amid struggles with disinformation and resistance, particularly on the political right.
Anthony Fauci, Biden's chief medical adviser, discussed the possible need to return to advising mask-wearing over the weekend. Report here.
Speaking to the Post, Robert Wachter, chairman of the department of medicine at the University of California, San Francisco, said: "Nobody wants to go backward but you have to deal with the facts on the ground, and the facts on the ground are that it's a pretty scary time and there are a lot of vulnerable people.
"I think the biggest thing we got wrong was not anticipating that 30% of the country would choose not to be vaccinated.
"In June we were in this virtuous cycle, where cases were going down, people were getting vaccinated, everyone said happy days are here again, and let their guard down."
Some further reading, from Jessica Glenza:
11.10am EDT
11:10
This is Martin Pengelly, taking over the controls from Joanie Greve for a while. In response to questions from Bennie Thompson, the committee chair, Sgt Gonell is currently describing his experiences in Iraq: "We could run over an IED and that's it but at least we knew we were in a combat zone. Here, in our nation's capital, we were attacked multiple times."
He adds that police officers were "fighting for our lives" during the assault by the Trump supporters seeking to overturn the election result.
Updated
at 11.10am EDT
11.04am EDT
11:04
US Capitol Police officer Harry Dunn, who is Black, said he was repeatedly called the "n" word as he sought to protect the Capitol from pro-Trump insurrectionists on January 6.
"Nobody had ever, ever called me a ['n' word] while wearing the uniform of a Capitol Police officer," Dunn said, actually saying the racial slur.
Dunn closed his testimony by expressing pride in his fellow USCP officers and encouraging them to protect their mental health as they deal with the fallout of the insurrection.
"There is absolutely nothing wrong with seeking professional counseling," Dunn said.
Updated
at 11.04am EDT
10.50am EDT
10:50
US Capitol Police officers are closely watching the January 6 select committee's hearing as some of their colleagues testify.
An NBC News reporter shared a photo of two USCP officers watching C-SPAN as it streamed the hearing:
Haley Talbot
(@haleytalbotnbc)
As we hear the powerful stories from officers on Jan 6 can't help but think of the entire USCP force, including those that lost their lives as a result of that day. As you walk around the Capitol today officers are glued to the hearing, watching their colleagues testify. pic.twitter.com/ljw2Br7tk3
July 27, 2021
10.42am EDT
10:42
Metropolitan Police Department officer Daniel Hodges, who was nearly crushed against a door on January 6 as pro-Trump insurrectionists stormed the Capitol, delivered his opening statement to the select committee. More